Special Events
Presidential Swearing-In and Celebration
Wednesday, June 14, 4:30 – 6 p.m.
Help us celebrate our new leader as Paul G. Swanson is sworn in as the next State Bar of Wisconsin President. And honor the end of an outstanding term for our outgoing president, Fran M. Deisinger.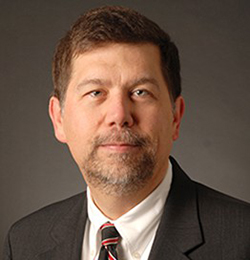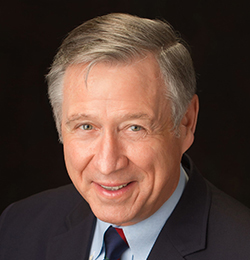 Conference Kick-off Party
Wednesday, June 14, 6:00 – 8:00 p.m.
It's time to get this party started! Enjoy great food and a selection of both alcoholic and non-alcoholic beverages as we toast the beginning of another great Conference.
Marquette/UW Law Schools Alumni Reception
Wednesday, June 14, 8:00 – 9:00 p.m.
Badger or Golden Eagle, everyone is welcome at this relaxed social event. Join members of the Marquette and UW Law Schools for refreshments, drinks, and networking.
---
Fun Run/Walk
Thursday, June 15, 6:30 – 7:15 A.M.
Whether you're a marathoner, a casual stroller, or something in between, enjoy the fresh morning air of Wisconsin Dells in summer during our fun run/walk. Don your workout duds and join fellow Conference goers for some light exercise.
Welcome and Native American Blessing
Thursday, June 15, 8:00 A.M.
As the dominant Native American Nation in the Wisconsin Dells area and beyond, representatives of the Ho Chunk Nation will welcome us to their homeland and begin the Conference with a ceremonial Native American blessing immediately before the Opening Plenary. Make sure to claim your seat at the Opening Plenary early so as not to miss this unique experience.
Member Networking Luncheon
Thursday, June 15, 12:30 – 1:45 p.m.
You won't want to miss our popular networking luncheon. Open to all members, this is your chance to catch up with old and new friends alike.
Senior Lawyer/Young Lawyer Luncheon
*Sponsored by: State Bar of Wisconsin Senior Lawyers Division
Thursday, June 15, 12:30 – 1:45 p.m.
Enjoy good company at the Senior Lawyer/Young Lawyer Luncheon. If you're under 36, in your first five years of practice, or 60 or older, come join us for engaging discussion, great food, and the chance to meet your mentoring match.
Nonresident Lawyers Luncheon
*Sponsored by: State Bar of Wisconsin Nonresident Lawyers Division
Thursday, June 15, 12:30 – 1:45 p.m.
Have you traveled from another state to get here? Join your nonresident colleagues from around the country and meet your Nonresident Lawyers Division Board at this special luncheon.
Member Recognition Celebration
Thursday, June 15, 5:30 – 7 p.m.
Every year, we honor the attorneys, judges, law firms, organizations, and students who've made important contributions to Wisconsin and the legal profession. Come celebrate with us! To learn more about these awards and how you can nominate your peers, visit our website: www.wisbar.org
Awards and Award Winners
Judge of the Year
Lifetime Jurist
Charles Dunn Wisconsin Lawyer Author
Hotline Attorney of the Year
Pro Bono Attorney of the Year
Pro Bono Firm/Organization of the Year
WisLAP Volunteer of the Year
Dan Tuchscherer Outstanding Public Interest Law Attorney
Ryan Klesh Public Interest Legal Worker
Outstanding Public Interest Law Student
Gordon Sinykin Award of Excellence
Nonresident Lawyers Division Founder's Award
Senior Lawyers Division Leonard L. Loeb Award
Young Lawyers Division Outstanding Young Lawyer
Public Education Volunteer of the Year
Western BBQ All-Conference Bash
Thursday, June 15, 7 – 10 p.m.
Put on your best bib and tucker and join us for a rootin'-tootin' good time! Enjoy a bonanza of activities with your posse, grab some great grub, try the signature cocktail, or get a non-alcoholic beverage at our coffee corral. Plus, do some boot-scootin' to the sounds of award-winning country band Madison County.
Madison County is a 7-piece country show band, based out of Madison, WI. Their fresh, unique take on country music has earned them such prestigious awards as Local Group of the Year at the Madison Country Music Awards, the Wisconsin Area Music Industry's People's Choice Award, Favorite Local Country Band from Isthmus, and Madison Magazine's Best Local Band. They've also shared the stage with national acts, including Little Big Town, Sugarland, Blake Shelton, Keith Urban, Rascal Flatts, and Alan Jackson, to name just a few.
After Party
Thursday, June 15, 10 p.m. – 12 a.m
Hosted by the Young Lawyers Division
Keep the good times rolling at the popular AMC After Party. All AMC attendees are welcome at this late-night gathering after the All-Conference Bash. Join your friends and colleagues at our private suite for drinks and laughs.
---
Meditation and Mindfulness Session
Friday, June 16, 7:00 – 7:45 A.M.
The practice of law can often feel like an inherently stressful occupation. Tight deadlines, challenging cases, and difficult clients can all contribute to high levels of stress. Learn how mindfulness can help you handle stressors in your life, and take part in a brief meditation session. No need to wear casual or workout clothes – you can come dressed for the Conference.